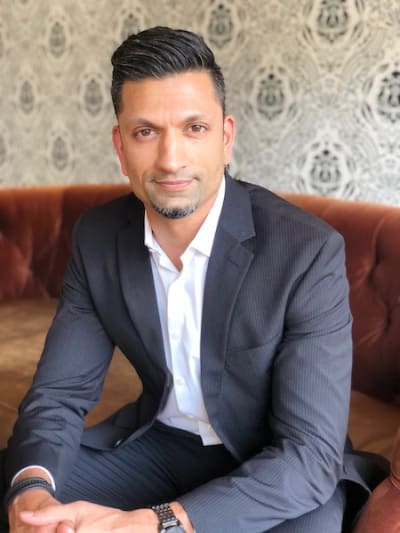 Dr. Sista
A Texas native, Dr. Sridhar "Shreed" Sista grew up in the suburbs of Houston in Sugarland, TX. He graduated from Clements High School in 1994, where he was among the leading scorers in the Greater Houston Area for Boys 5A basketball. With a focus on education and pursuing his love for basketball, Dr. Sista attended Southwestern University in Georgetown, TX, where he was a student-athlete for two years. Deciding to come back home, he transferred to the University of Houston where he joined the UH Men's Basketball team for one year as a walk-on and later graduated with degrees in business and sports medicine.
Before becoming interested in the dental field, Dr. Sista landed a job in San Francisco, CA, where he was the director of a technical training company for many years. After realizing medicine was his true passion, he returned to Texas to attend dental school and earned his Doctor of Dental Surgery degree from the University of Texas Health Science Center.
Dr. Sista believes that oral medicine, like all disciplines of medicine, is ever-changing and that it is his responsibility to both himself and his patients to stay at the forefront of the advancements in dentistry. He is dedicated to continuing his education and has taken a multitude of advanced post-graduate studies in both the surgical and restorative disciplines of implant dentistry. Dr. Sista holds a Fellowship in Oral Implantology from the University of Texas Health Science Center – San Antonio, is a Fellow of the International Congress of Oral Implantology and completed his Fellowship with the California Implant Institute. He is a member of the American Academy of Implant Dentistry, the American Dental Education Association, the American Dental Association, the Greater Houston Dental Society, and the Texas Dental Society.
Dr. Sista has surgically placed and restored thousands of dental implants, ranging from single-tooth implants to advanced surgical and restorative full arch and full mouth implant cases, and All-on-4 procedures. Dr. Sista stays busy in his private practice and performs surgical procedures for many doctors in the Houston area.
While he loves dentistry, his real passion is for his family! He loves spending time with his lovely wife, Manisha, without whom none of this would be possible; his son, Sunvir, who at 6'5" has taken over the basketball reigns; and his precious daughters Ziya and Zeyna, both of whose smiles and laughter light up the room and remind Dr. Sista of what life is truly about!